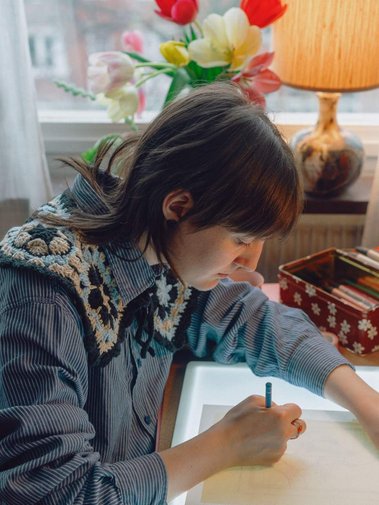 1995. Multidisciplinary artist and musician based in Malmö, Sweden.
Currently studying comics at Serieskolan (Kvarnby), Malmö. Co-founder and art director at creative agency/record label Feverish, founded in 2019.
My band.
My solo project.
Notable clients & features include Roxette, Galantis, Laser & bas, Jubël, Per Gessle, Warner Music, GAFFA, Bon Magazine, Humana Second Hand, Dimberg & Jernberg, Stockholmsgruppen, Beckmans College of Design, Contributor Magazine, The Forumist, Cosmos Music, Hybris, Aloaded, Italians Do It Better and Rich Parents Music.
Contact me for collaboration on any project related to visual storytelling.